Federal Utility Partnership Working Group (Fall 2012)
Live Training
Oct 16-17, 2012
Mobile, Alabama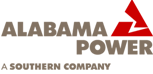 Sign-up Information
Sign Up Now.
Fee - $150
Please note: Requested attendance limit for the FUPWG Meeting is three per company.
Agenda
Meeting Location
Battle House Renaissance Mobile Hotel.
Hotel Reservations
The Battle House Renaissance Mobile Hotel
26 North Royal Street
Mobile, AL 36602
$94/night - Federal government rate
$129/night - Non-government rate
Reservations can be made by calling the hotel at 866-316-5957 and requesting the Alabama Power group block, or online.
Reservation cut-off date is Sept. 24. Please visit The Battle House Renaissance Mobile Hotel >> for more hotel information.
Please Note: if making a reservation for a government rate, the guest will be required to present proper ID in order to confirm they are eligible for the government rate. Marriott's guidelines regarding government rate eligibility are available online.
Networking Dinner
Monday, Oct. 15 - 7pm
Felix's Fish Camp (1530 Battleship Parkway)
Networking Event - Battle House Renaissance Mobile Hotel
Tuesday, Oct. 16 - 6:30-8:30pm
Airport Information
Mobile Regional Airport - MOB
Visit MOB airport website
Driving directions:
This hotel does not provide shuttle service.
Alternate transportation: Mobile Bay Transportation; fee: $25 (one way);reservation required
Bus service
Subway service
Estimated taxi fare: $46 (one way)
Pensacola International Airport - PNS
Driving directions:
Alternate transportation: Mobile Bay Transportation; fee: $125 (one way); reservation required
Gulfport-Biloxi International Airport - GPT
Visit GPT airport website
Related Information
Advanced Utility Energy Services Contracting (UESC) Workshop:
Oct. 18-19 (ending at 2 p.m.)
UESCs offer a method for serving utilities to provide significant assistance to federal agencies through comprehensive EE/RE projects including financing and performance assurance. This new advanced workshop will examine strategies and methods used by experienced contracting officers and their technical teams from project development to contract award and post-acceptance. Attendees will work through exercises designed to develop a project using templates and samples. More information regarding UESC is available online.
FUPWG
FUPWG meets twice per year to share success stories, information on FEMP programs and products, and other FUPWG business. More information on FUPWG is available online.
Help
For additional information, contact Susan Courtney at scourtney@energetics.com.
Related Courses
You might also be interested in the following course(s):
State-of-the-art lighting technology can provide rapid return on investments by reducing energy use 20% to 70%, compared to typical practice. Some have also realized significant reductions in lighting maintenance costs, in part because of the longevity of the new technologies. The Federal Energy Management Program (FEMP) encourages Federal agencies to take advantage of these energy saving lighting systems, and to highlight their commitment and successes by joining the Lighting Energy in Parking (LEEP) Campaign.

This course covers the best known methods for reducing the energy-intensity of data centers by utilizing server-virtualization, optimizing the temperature within the data center, selecting energy-efficient cooling options, how to arrange server racks and aisles and many other efficiency opportunities. It emphasizes the need for server administrators to work with, rather than independent of facility operators.